Hey! My names Joshelyn. I joined WellWater because I loved the purpose of empowering individuals whilst helping others. It was a great opportunity to grow and to come out of my comfort zone.
I look forward to meeting new people who share the same vision and who are willing to be selfless. I too, look forward to sharing life with those who I don't know in Koma. To seeing beautiful bright smiles when the schools are built and of course dancing to some afro beats!
I will be helping out with both the social media and the sponsorship team. A cool fact about myself; I screw face when I concentrate and I loveeee Kinder eggs!
Hey guys, My name is Kevin. The reason as to why I joined WellWater is primarily to make a change, an impact, in the lives of other people. It also provides me a platform where I can use my skillset to improve other people and help them fulfil their true potential. I love helping people achieve their goals and serving with excellence. Last but not least, WellWater's core values provides its volunteers a fun yet empowering environment to work in where we can all help each other to thrive and maximising our potential; all while changing the world!!!!
The thing that I am most excited about WellWater is being able to witness firsthand the massive impact we are imparting to each community across different nations as each project is being fulfilled. Also, I am eager to meet the different people we encounter during our journey and unite to carry out the cause. Cool fact: about me, I am studying to become a rocket scientist! 🚀
Hey, My name is Laura G
It's always been a desire of mine to help those in need! I wanted to embark on this mission with a charity who are genuine and transparent. I will be contributing in the Trip Planning department, when it comes to fundraising events and travelling for our missions to places like Nigeria. The reward of it all? Will be to see the gratitude reflected on the faces of the individuals who's lives we have helped change!
Cool fact? I have swam with sharks! 😎
I'm Paul and WellWater has given me the opportunity to see the needs of others in the world. We provide an impactful and exciting way to make a difference to people lives where it's needed most! Having lived in Koma, I can't wait to see how lives are going to change through everyone who generously gives their time and money to support this community. I am helping in the finance team I'm committed to seeing all money given to the charity achieving the greatest impact possible! Cool fact about me is that in my spare time I play Ice hockey and one day I would love to show the kids of Koma how great this sport is!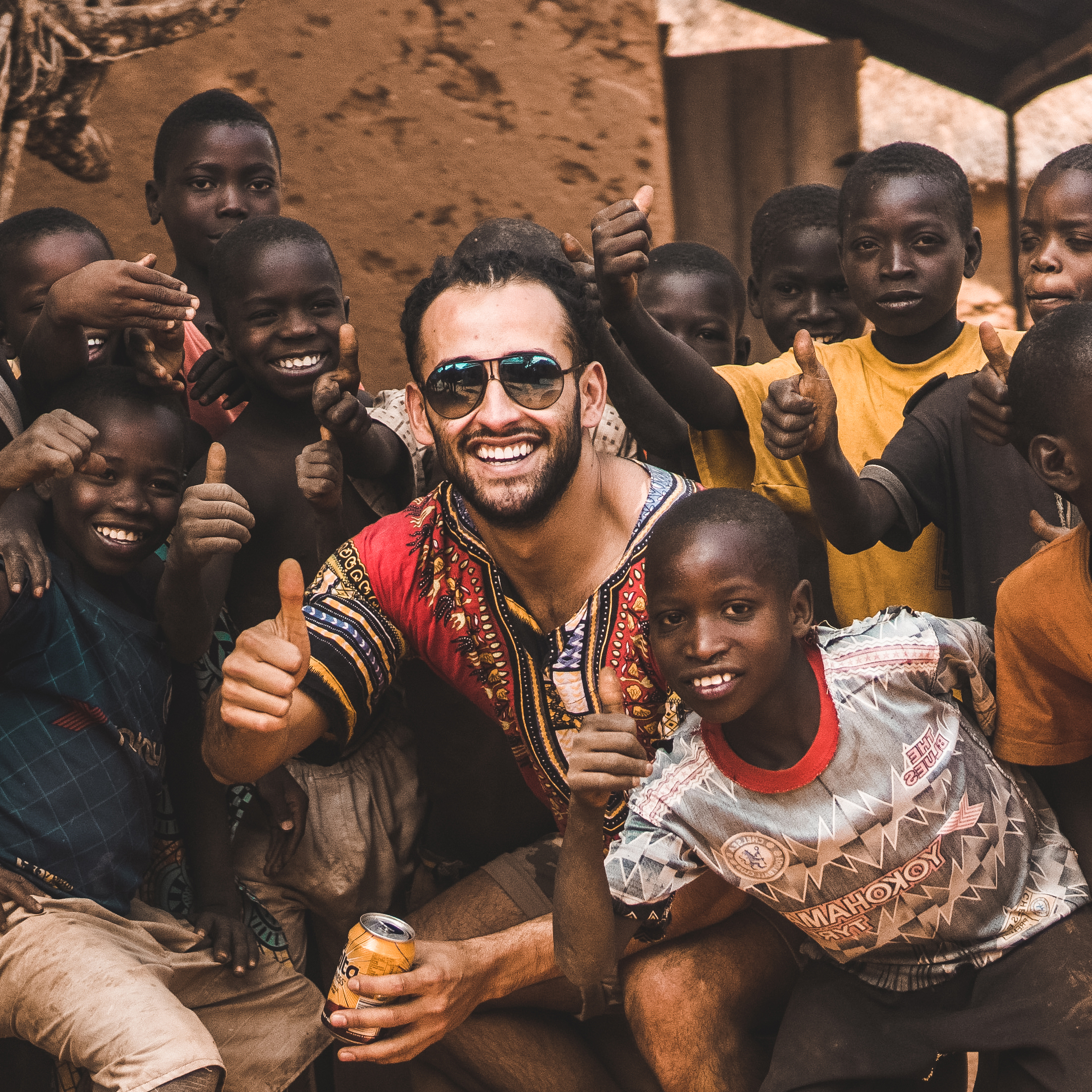 I am Fernando and I love being a part of the WellWater family because we are passionate about changing the lives of people in some of the most remote areas in the world! I love the vision because we are going to make sure that everybody in Koma hills has access to water, education and healthcare. I love that WellWater colour outside the lines and don't do what other charities do, its so exciting to try new things! I Also love that we value constant growth as I have been able to grow as a person in a way I have never grown before. A fun fact about me, is that I love cross fit!
Hey guys!!! My name is Maria Bustillos. The reason why I joined WellWater is because I always felt there is so much more to life. I went to Africa and I knew I wanted to change lives. I want to be part of a team that will make a difference in the world by working together to achieve extraordinary things, dreaming big like the stars! Giving and helping people without expecting anything back, which for me is the most beautiful gift we have. Just to see a smile, bring hope to different people and cultures around the world by showing love is life changing.
Cool fact: I am a fashion Designer and I think there is beauty in everything...
My name is Lisbeth. I joined WellWater because I always wanted to help people in need and this charity offered me this great opportunity to reach the African population in need. I love all the values of WellWater and what I love the most is the transparency, unity and dedication of young people to make all their goals to happen. After I joined WellWater, I learn that nothing is impossible and we can reach whatever we propose ourselves as we are the ones putting limits in our mind and there are no limits! So WellWater made me dream again and I can not wait to see all the changes that we are going to do in Koma Hills providing clean water, education and healthcare!
Fun fact about me is that I am a passionate dentist and I love to share my knowledge and my skills with the poor. I have never felt so much joy than teaching African children how to brush their teeth! 😁
Hey fam! My name is Luis! I am so grateful to be part of WellWater, along with other people who share the same vision. I love being part of WellWater because we are a team that believes in the impossible and believes in creating a culture of loving everyone and breaking the cycle. I believe in lifting this next generation into seeing that there is so much more to life rather than the gram and netflix. I'll be helping out with Graphic Design, Photography and Videography! And a cool fact about me is that I love performing spoken word poetry!!
Hi I am Melba! I love well water because I am passionate about changing peoples lives. I went to Nigeria in December to open the first well and that experience alone changed my life. I can't wait to play my part in building a school for the children of Koma!
I can't wait to see the difference WellWater is going to make in the coming years, I have a particular vision for making sure every person has footwear and I will be working towards that!
Fun fact about me is that I have been dancing salsa since I was a little girl and this is my favourite thing to do when I'm with my family and friends!